138kV to 13.8kV Outdoor Substation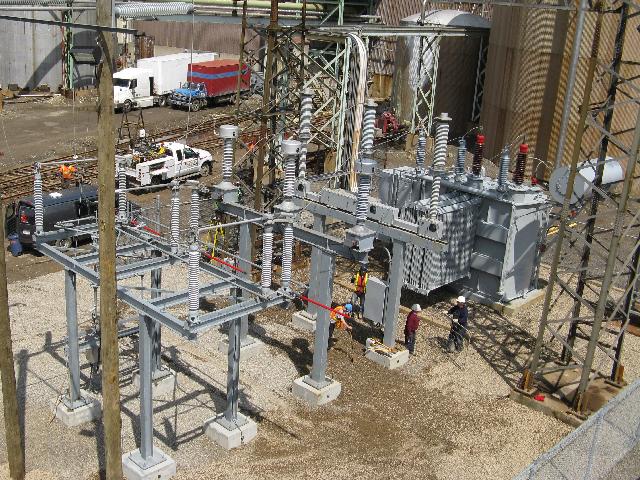 138kV to 13.8kV Outdoor Substation
Power Precision works to efficiently modernize and upgrade high voltage substations.
The 13.8 to 138 kV substation pictured was modernized in 2011 by Power Precision and 3 other companies for the AV Cell Pulp Mill in Atholville, NB.  Power Precision provided the engineering design, drawings, equipment purchase assistance, construction planning and coordination, new protection relay installation and startup commissioning.
The substation upgrade included:
New 138 KV disconnect and ground switch
New substation neutral ground resistor (NGR)
Addition of a new 138 KV vertical circuit switcher (CSV)
Addition of 138 KV potential transformers (PTs)
Extension of substation yard and new grounding grid
New multifunction voltage protection relays
New remote control and indication for disconnect and circuit switcher
The completion of the upgrade was scheduled for a 20 hour shutdown and was successfully completed ahead of schedule.